Ecom Elites 2.0 Review: Is Ecom Elites A Scam?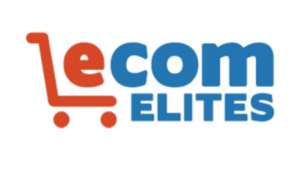 Product: Ecom Elites 2.0
Price: Standard – $197 Ultimate – $297
Money Making Method: Dropshipping/Ecommerce
Rating: 9.5/10
Overview: If you're looking to enter the world of Ecommerce and dropshipping, Ecom Elites 2.0 is a course you'll definitely want to consider. In fact, this training is my number one overall pick for Ecommerce.
Franklin Hatchett is as legit as it comes and makes well over 6 figures droppshipping. In his course he doesn't hold back at all and you get all the information needed to start and run a successful Ecommerce store.
This training is perfect for beginners and seasoned experts. It goes over basics like setting up a store and different ad accounts and goes over tips on how to get the most out of all ads/traffic sources. A lot of the stuff I have never seen before and really took my understanding of Ecommerce and ads to the next level.
If you want to check it out a little closer, click the link below:

---
What's In The Training?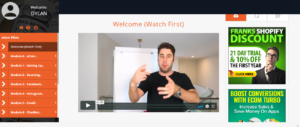 If you decide to get the standard training, you get 9 core training modules with each module having between 15 to 30+ videos. It's CRAZY how much content and training you get in this course.
When you're going through the videos you realize you're learning from a master online money maker. For instance, in the Facebook ads section you get 33 videos – 33!
If this was all you got, you would get your money's worth. In these videos you literally learn everything there is to know about Facebook ads from setting up your account, to learning about the different strategies to use, how to build an audience, scale, read the data and much more.
Here's how the course is structured:
Module 1: Setting up Your Shopify Store
Module 2: Sourcing Products And Research
Module 3: Facebook Traffic
Module 4: Instagram Traffic
Module 5: Email Marketing
Module 6: ChatBot Profits
Module 7: Building Sales Funnels
Module 8: Google Ads
Module 9: Organic Google Traffic (SEO)
Bonus: Increase Sales And Secret Videos
Bonus Content
Bonus Q And A
You also get access to the Ecom Elites Facebook Group and Franklin is very active in there and constantly answering everyone's questions.
If you decide to go with the Ultimate package you get additional content which includes:
Complete Step By Step Sales Funnel Academy
Complete Google Shopping Ads Academy
Done For You Complete 7 Figure Funnel
Book: My Top Selling 6 Figure Products
Book: My Top Selling Niches Of All Time
The Ultimate package is DEFINITELY worth considering and will add even more tools to your dropshipping and Ecommerce toolbox.
I'm going to go over more in depth what's in the training modules now.
Module 1: Setting Up Your Shopify Store
If you're a complete beginner this training will save you a lot of time and get you on track to making money as fast as possible. Even if you have experience you should pay attention to this module. Frank is a millionaire and you should follow exactly what he does.
In this module you get 19 videos and they range from deciding between a general or niche store, uploading themes, setting up pages, setting up taxes, setting up payments, customization of everything, abandon cart setup, recommended store apps, store funnel, upsell and more.
If you take action on what you see in this module, your store will be set up perfectly to sell and you'll get the most out of each customer visit.
Module 2: Sourcing Products And Research
This module is one of the most important in the entire training and goes over exactly how to find winning products to sell.
Ecommerce (especially if you're taking the paid ad route) is all about finding products that you can scale and sell more of. Many people have the misconception that you only have to test a few products and people will buy.
That's not the case.
In fact, most of the products you test will fail and unless you know how to spot good products all of them will fail.
So how do you make money when 9/10 products don't make money? The one winning product will easily make up for the other loses and a single winning product can make you 6 figures in a year.
This module is about spotting those winning products and in all there's 22 videos in this section. By the time you're done you should have all the knowledge to find the right kind of products.
Module 3: Facebook Traffic
The third module, Facebook Traffic, is the most important module in the course.
You can have the perfect products, have a beautiful store and have everything set up correctly but unless you can get traffic and buyers to your store, you'll never be successful.
Facebook has created millionaires in a relatively short amount of time with their ad system and any person entering dropshipping and Ecommerce needs to know how to properly use Facebook ads.
In this course you basically learn EVERYTHING there is to know about running an ad campaign on Facebook – you certainly learn everything a dropshipper would need to know.
You get 33 videos and they range from different topics like setting up your account, installing a Facebook pixel on your site to track data, different ads to run, different methods, how to test products, how to scale products, finding an audience, how to create effective ads, reading data and more.
Like I said earlier, this section alone is worth $197 and the fact it's just a small part of the overall training really shows you how quality this course is.
Module 4: Instagram Traffic
Instagram traffic is a lot less complicated than Facebook and it involves finding influencers (well known people) that'll show your ads to their audience.
There's still a few things you need to know, though, or else you'll just end up flushing money down the toilet. This section is one of the shorter ones with only 11 videos and you'll learn how to find the right influencers, how much to pay them, different Instagram ads to run and more.
Instagram is a real money maker and some people build 6 figure businesses with Instagram traffic alone. This is definitely a module you'll want to pay attention to.
Module 5: Email Marketing
Anyone that's tried to make money online has probably heard the phrase "the money is in the list." The list being an email list.
Another internet marketer who makes millions a year has said an email list is like having a free money printing press. The reason for this is it's easier to sell to someone that's already familiar with your brand and when there's a certain amount of trust already built up.
In this very important module you get 14 different videos and you learn all there is to know about email marketing for Ecommerce.
You get information on creating emails, which email responders to use, reading email data, crafting your message, getting people to open your emails, and more.
Email marketing essentially makes you free money (you won't have to spend money on ads) and you'll definitely want to learn how to do it correctly.
Module 6: ChatBot
Chatbot isn't a method I had been using in the past and the information in this module made me realize I was missing out.
Chatbot is a Facebook and social media messenger that's all automated. It answers customer questions and allows you to send promotions to people through Facebook.
This type of marketing is probably going to take over email marketing one day. Messages from Chatbot get opened more than emails and people tend to click the links provided more than email links.
Also, running Chatbot correctly can provide your store with 30% to 50% MORE sales. This is an amazing number and should get anyone looking to make money online excited.
This module comes with 12 videos and gives you the knowledge on how to run Chatbot successfully to earn more sales.
Module 7: Building Sales Funnels
There's an art to selling and an art to selling online. A lot of times people will advertise a product to break even with and then try to upsell the customer to make money (you can upsell while making money on the original product too).
For instance if you were selling shoes, you might try to uspell your customer by trying to get them to buy shoe cleaner.
Building a proper sales funnel will help you make these upsells without coming across as scammy or pushy.
In this module you get 15 videos that teach you everything you need to know about sales funnels and Clickfunnels. You'll have the information to know how to upsell, retarget, and maximize your profits per customer.
Module 8: Google Ads
Google is the number one search engine in the world and their ad service is one of the tops too. A lot of Ecommerce people just stick with Facebook and Instagram and are definitely missing out if they don't run Google Ads.
Also, Google is a lot less complicated than Facebook and instead of focusing on interests, like with Facebook, you're focusing on keywords – this means people will actively be seeking out the product you're selling.
Google can get pricey, though, and if you don't know what you're doing you can quickly lose a lot of money. If you follow Frank's advice in this section, you'll not only minimize your losses but learn how to actually make money.
Module 8 comes with 17 videos that show you everything you need to know. Also, you get training on Google Shopping Ads which actually show a picture of your product and price together. This is another excellent resource to make money with.
Module 9: Organic Google Traffic (SEO)
Ecommerce stores usually get traffic through paid ads on Facebook, Instagram and Google Ads. But there are ways to get free traffic from Google search.
Free traffic is the best kind. People trust it the most and it doesn't cost you a dollar to do. The problem with Ecommerce stores is it can be hard to rank for search terms, especially if it's a competitive keyword – SEO is more of an affiliate marketing thing.
But there are ways to get your store to rank and Franklin goes over this in module 9. In all there's 8 videos in this section and they give you pretty good overview of SEO.
If you're doing droppshipping, however, I wouldn't expect to get too much traffic from Google Search and focus more on the paid options.
Bonus Material
Besides the hundreds of videos you get in the the 9 modules you also get three bonus sections. These videos (17 in all), go over extra tips to get better sales.
For instance there's videos on writing good product descriptions, coupons, upsells and more.
This is a nice little cherry on the top for this training course. You can tell Frank truly does love teaching and giving away information. I just don't think he can help himself actually!
Here's My One Criticism.. 
I do have a small problem with this training, however, and that it's entirely video training. Keep in mind that there's well over 100 videos and some of them are quite long.
If you're going back to try and find a single piece of information it can be difficult to find sometimes.
If I had one recommendation for Franklin it would be to provide straight to the point text training under each video. This way people looking to get a piece of information quickly won't have to search for the exact second it was mentioned in the video.
Besides this one flaw, I really have nothing else bad to say about this course.
This Is The Best Ecommerce Training Available
Some people make very little from dropshipping and make most of their money by selling courses. They rent cars and rent private planes and try to convince you they live this luxury lifestyle from Ecommerce. These people are scammers.
Frank is the real deal, though. He's an internet millionaire and a large portion of that income comes from dropshipping. He walks the walk and talks the talk.
Ecom Elites 2.0 is simply the best value and best overall Ecommerce training available. There's courses that go for several thousand dollars that don't touch Ecom Elites.
There's so much in this course you'll have to go back to it several times to learn everything.
So if you want the best training to help you succeed with Dropshipping, I highly recommend you purchase this course from Franklin Hatchett.