Savage Affiliates Review: Is Franklin Hatchett The Real Deal?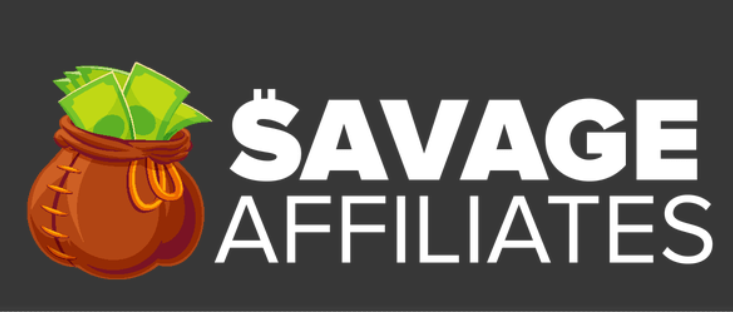 Product: Savage Affiliate
Price: $197
Rating: 8.5/10
Overview: Savage Affiliate is my second favorite affiliate marketing program (my favorite is Wealthy Affiliate) and is an excellent training overall.
Savage Affiliate is a great resource for beginners all the way to advanced affiliate marketers. I've been doing affiliate marketing for several years now and have created several successful affiliate sites. After going through this course I learned so much more and plan on implementing a lot of what I saw in the training videos.
This is the kind of course that teaches you how to make a full time living online and how to earn $10,000+ per month.
If you want to check it out a little closer, click below:
---
Who is Franklin Hatchett?
Franlin Hatchett is a pretty well known internet marketer and he has a Youtube channel that has millions of views. If you have't subscribed to his Youtube channel, you should. He uploads new videos every week and gives a way a ton of free advice. In fact, you can probably learn enough to get started with Affiliate Marketing by just watching those videos.
Here's an example of one of his videos:
A lot of people who sell courses aren't really all the successful in Affiliate Marketing. Maybe they had one success or a bunch of small successes but a lot of people make most of their money by selling courses.
Not Franklin, though. Franklin makes hundreds of thousands of dollars from affiliate marketing (and dropshipping) and his courses only make up a fraction of is income.
So if you're looking to learn from a real deal affiliate marketer and someone that makes close to 7 figures online per year, Franklin is your man.
What's Inside the Savage Affiliate Course?
There's a lot of information inside the course and it covers all aspects of affiliate marketing (Clickbank, Amazon Associates, SEO, Paid traffic, email marketing, funnel training, backlinks and more).
This isn't just theory either. Franklin didn't just read a post and regurgitate it into this training. These are all things he does and uses to make a living.
Overall, there's 9 different modules with up to 25 videos in each module. Here's a list of the different modules:
Affiliate introduction
Niches and products
Building your assets
Clickbank affiliate marketing
Amazon affiliate marketing
SEO traffic
Paid traffic
Free traffic training
Email Marketing training
Bonus: Funnel training
If you go through this entire training series you'll be an affiliate expert by the time you're done.
Let's take a closer look at each module now.
Module 1: Affiliate Marketing Introduction
This section is more for beginners but it's still helpful to go through even if you're more advanced. This is the shortest module of all and there's only 6 videos, which is more than enough to cover the topic.
Module 1 sets the tone for the courses and briefly describes the affiliate marketing model and how someone can use it to make money online.
Frank goes over his philosophy of affiliate marketing and shows the type of results he gets from his different affiliate sites. His results are impressive and he's well into 5 figures PER MONTH and is close to 6 figures per month.
He's able to make this money through:
Clickbank
Email marketing
Affiliate contests
Health blog
Youtube
And more! Savage Affiliate preaches multiple traffic sources and Frank lives it.
Module 2: Niches and Products
Niche and product selection is really important. If you pick the wrong niche or the wrong products to market you'll have a hard time gaining traction online.
In this section there's 12 videos and Frank goes over various niches and affiliate programs. He gives his opinion on which niche you should get into and how much money you can make and the skill you should have when entering a market.
For instance, health and fitness is a great niche for beginners. Make money at home is a little more difficult because the competition is a little tougher and you need a pretty good amount of knowledge on the topic.
Check out my article about the hottest niches of the year if you want to see which niche I think you should get into.
In this module Frank goes over in depth the following affiliate programs:
Clickbank
Amazon
JVzoo
Health Market
Web hosting offers
ShareaSale
CPA networks.
You get an overview of the pros and cons of each one and Frank goes over his own experiences in each. This is a very important section and one you'll want to pay attention to.
Module 3: Building Your Assets
Every business has assets. If you're a brick and mortar business you equipment is an asset. For example, if you run a dry cleaning business the equipment you use to clean the clothing is an asset that you can sell down the road.
In affiliate marketing you have assets too – they're just not tangible. Affiliate assets are your website, email list and stuff like that.
Did you know that you can sell your affiliate site for 30 times what it makes a month? I had a website that made $1800 a month on average and I sold it for $40,000!
In this module there's 9 videos and Frank talks about building out your assets (websites, email lists, social media accounts and landing pages).
This is another important section and one you'll want to take your time going through.
Module 4: Clickbank Affiliate Marketing
Clickbank is one of the most well known affiliate programs in the world and there's people making millions from from it. This is one of Frank's major sources of income and Savage Affiliate goes very in depth into Clickbank.
In fact, there's over 20 videos alone on the topic! Savage Affiliate has some of the most in depth and thorough training available on this affiliate program.
In this module you'll see how to choose winning products from Clickbank, which articles you should write (reviews and product Vs. product articles) and other valuable information.
You also get an overview of different paid and free traffic source methods as well as 2 videos on building a funnel to maximize profit.
Going even further, Savage affiliate gives you recommendations on a few unique niches that have the potential to make you some serious cash. Some niches include numerology, singing, different diets and more.
If you plan on monetizing through Clickbank, then this is a module you'll want pay attention to.
Module 5: Amazon Affiliate Marketing
The Amazon Associates program can really make you a lot of money if you know what you're doing and is the primary affiliate program I use – they have every product you can think of, in every niche you can think of.
I consider myself an Amazon Associate expert at this point and I can say for a 100% fact Frank does excellent training about it. In all there's over 20 videos on the subject.
The first half of videos are dedicated to helping you find the best niches and products on Amazon to promote. You get various keyword research ideas and he goes over the different ways you can approach building an Amazon affiliate site.
You'll also see videos that show actual examples of successful Amazon sites and that's very important.
Anyone interested in Amazon's affiliate program will love this module and training.
Module 6: SEO Traffic
If you want to make it online (especially if you're a beginner) you're going to have to master SEO traffic. There's an art to SEO (search engine optimization) and there's a few tricks you can use to get to page 1 in different search engines – mainly it comes down to writing good content, though.
This section is big in Savage Affiliate and might be a little overwhelming for a beginner. Frank gives you 29 videos and gives you SEO methods that I have never heard of before.
When you're starting out you really don't need to know all of this. In fact, I don't really expect that anyone uses all of these techniques at once. Generally speaking people tend to pick a few SEO tricks they like and implement them.
This is definitely a section where I think Wealthy Affiliate is better and this is definitely true for beginners. There you'll learn more of the basics without getting information overload.
If you're looking to learn every tool for your tool bag, though, this section will satisfy you.
Module 7: Paid Traffic
If you're someone that has extra cash to spend then this is the section for you. While free traffic is the highest converting, paid traffic can give you results immediately and make you a lot of money.
If this is a route you want to take, Savage Affiliate has you covered with around 20 videos on the topic.
In this training you get a very in depth look into both Facebook and Google. You'll learn how to set up accounts, run effective ads, and track all the important information you need.
Most importantly it teaches you how to scale a winning ad. When running ads on Facebook and Google you test different ones and the ads that make money you scale up and the ones that don't you cut loose.
Understanding how to scale and when to cut an ad can make or break you and Savage Affiliate does an excellent job giving you the information you need to make the right decisions.
The videos in this module are pretty much all you'll need to really understand Facebook and Google ads.
Module 8: Free Traffic
You know what's better than paying for traffic? Getting free traffic! Module 8 is all about that and mainly focuses on Youtube (Google is in the SEO section).
I personally LOVE Youtube for traffic and I've been getting some killer results from it. I made one Youtube video and put some affiliate links in the description. This video now makes me over $300 a month and it only took me a day to make. In all one video will make me a few thousand dollars.
There's so much opportunity on Youtube and this is some of the best training on Youtube there is.
I mentioned up top but Franklin's Youtube channel gets millions of views and he has nearly 100,000 subscribers. His channel drives a lot sales to courses and affiliate offers. His channel alone makes him well over six figures.
You get information like best Youtube niches, how to find keywords, creating thumbnails, creating videos and more.
I really like this module and know you will to if you decide on this course.
Module 9: Email Marketing Training 
If you've been in the internet marketing arena for a while you've probably heard the phrase "the money is in the list."
People who join your email list trust you and want to hear more from you. Having a large and active email list is like having a money printing press.
Whenever you find a program that's good and has an affiliate program, you can send it out to your readers.
There's people making millions doing just that and the bigger you can get your list, the bigger your affiliate commissions will be.
In this module you'll learn everything there's to know about email marketing and the tools to help you grow it as big as possible.
Bonus Module: Tunnel Training
The last module is technically a bonus module (I have no clue why it's called this) and it's a short video series on building a profitable tunnel.
This isn't the most important section in the training but it's a good one and just adds another skill to your affiliate marketing bag of tricks.
What I Don't Like
This is a very good training series and it's one of the best available. Franklin is the real deal and he doesn't hold back one bit in presenting the information.
There's a few minor flaws, though.
One thing you'll notice is Savage Affiliate is all video and no text training. I don't really like this because I can read pretty fast and process information better when reading then watching a video.
Some of the videos are over 20 minutes long and it can be a little daunting watching a video about affiliate marketing for that long.
Franklin can sometimes wonder off topic for a few minutes at a time and that makes the videos even longer.
If I could give Franklin one piece of advice it would be to have text training that gets straight to the point underneath each video. This is helpful if you just want to skim the information or if you want to go back to learn something (instead of trying to find the exact moment it was in video).
Also, there's not much of a community in Savage Affiliate. There's a private Facebook group but it's mostly filled with beginners. So most of your questions go unanswered or you don't really get a satisfying answer.
For instance, at Wealthy Affiliate you get a community of hundreds of thousands of affiliate marketers and some are very successful. You can ask them questions anytime and get answers from experts.
Wealthy Affiliate also has video and text training, a website builder, a keyword research tool, email, and more.
Here's how Wealthy Affiliate and Savage Affiliate stack up against each other:
All in all, though, Savage Affiliate is an excellent value and better than 90% of the other affiliate programs out there.
Final Thoughts
Franklin Hatchett is one of the most successful affiliates I have ever come across and he kills it online each and every single day. He's one of the busiest affiliate marketers I have ever seen too. He's got so much going on I almost wonder how he does it all.
His training course, Savage Affiliate, is certainly worth a try and is pretty fairly priced at $197. There's courses that give half the value and cost thousands. So getting Savage Affiliate at $197 is more than fair.
It's not perfect but there's not too many training programs out there that are.
If you're looking to improve your knowledge of affiliate marketing I would definitely consider this training course!